Fathers…Who Needs 'Em?
If you watch TV very often you might find yourself asking, "Fathers, who needs 'em?" Fathers, according to the sitcoms, are the bumbling, awkward parents who need a woman to save them and their family relationships. Even in Disney movies fathers often fall short.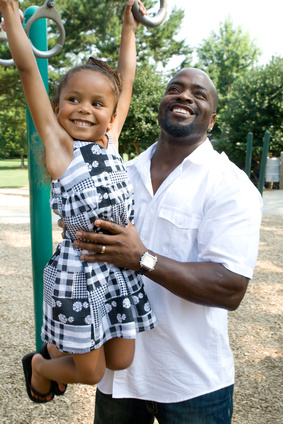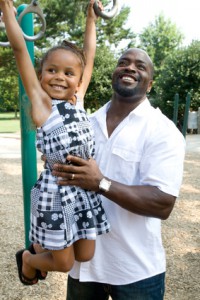 They need their daughters to save them from their fearful, "dark age thinking" (think Little Mermaid or Moana). Fathers are consistently taken advantage of by the antagonist of the Disney movie (think of the Sultan in Aladdin or Jane's father in Tarzan). Fathers also play the "bad guy" by restricting their children's growth and exploration (like Chief Powhatan in Pocahontas or Mr. Banks in Mary Poppins).  Don't get me wrong. I love Disney movies. But, if they give a true representation of fathers, who needs 'em (fathers, I mean)?
Wait, I know the answer to that question. Who needs fathers? WE ALL NEED FATHERS!!! In spite of the representation we see of fathers in film, we need fathers. In fact, these representations are far from accurate. They dramatically misrepresent fatherhood…and do not show the true value of fathers.
Case in point, consider the findings of meta-analysis consisting of 34 studies on fatherhood completed by William Jeynes', professor at California State University. The studies in this meta-analysis involved a total of 37,300 participants and highlighted the unique role of fathers in childrearing. Contrary to the depiction that children had to bring their fathers out of their fearful, "dark-age" thinking, this meta-analysis revealed that fathers play a crucial role in the "preparatory aspect of child-rearing."   In other words, fathers played an important role (over and above the role of mothers) in helping children successfully move into the world as independent adults. Fathers also tended to communicate higher expectations of their children than mothers, helping them become ready for the world outside of home. Rather than restrict their children's growth and exploration, fathers encourage their children's growth and exploration. While encouraging exploration, a father's active involvement still led to lower rates of delinquency and substance abuse in their children. As these few results reveal, we all need loving fathers in our lives! (For more on the impact of fathers in the family read A Father's Surprising Difference and Fathers: "Committed to a Precious Responsibility")
So, if you're a mother, encourage your children's father to become actively involved in your children's lives.
If you're a father, get off the couch, turn off the TV, leave work at a decent hour, and get involved in your children's lives.  Their success in life depends on it. And, you will never regret that you did it! (The Best Advice for Dads…Ever to learn the best thing I ever did as a father!)