Your Family Can Save What Loneliness Kills
Cigna made a surprising discovery when they utilized questions from the UCLA Loneliness Scale to create a survey taken by 20,000 people 18-years-old and older. ( Read about the survey here.)  The surprising discovery? Young people are lonelier than elderly people. Even more disturbing, those between 18- and 22-years-old (those tied into social media connections) noted more feelings of social isolation than older people. It seems that even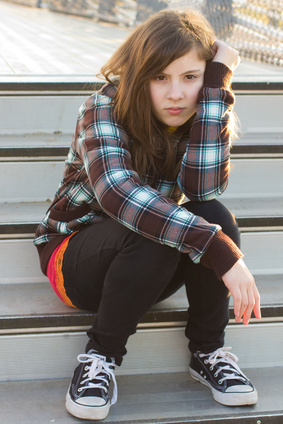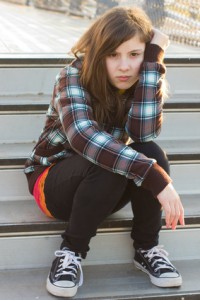 though social media offers digital connections, people still long for face-to-face conversation and interactions. Without this face-to-face connection, people feel lonely.
"So what?" you ask. "I'm sorry young people feel lonelier than elderly but what does it matter?" Good question. Here's the concern. Loneliness is deadly. Studies suggest that loneliness has the same effect on mortality as smoking 15 cigarettes a day or drinking more than 6 alcoholic drinks a day! (Social Relationships & Mortality Risk: A Meta-analytic Review). Loneliness is comparable to obesity and physical inactivity in its impact on the longevity and quality of life. Lonely young people can translate into less quality of life, less joy, even shorter lives!  Families can help prevent this type of deadly social isolation and loneliness. Here are five tips to help:
Engage in meaningful family activities like eating meals together, playing games together, going on vacations, making day trips. Enjoy time with your family every day. Build positive relationships with your children, spouse, parents, and siblings.
Get involved. Involve your children in various community activities. Whether you involve them in sporting activities, theatre and the arts, or debate clubs, find a way for your children to become involved in positive activities with other people in the community. Don't just involve your children. Involve yourself in positive community activities as well. Join a reading club or the booster club. Become involved in a positive group of peers in your community.
Involve your family in a local church. Churches encourage us to worship as a family and as a community. They provide us opportunities to find our place in "something bigger than ourselves" and become part of a supportive, loving community and reducing loneliness.
Volunteer as a family. You might even make your volunteer efforts a weekly, monthly, or quarterly ritual. You will strengthen family bonds and provide the opportunity to meet other people outside the family, decreasing loneliness.
Turn off the technology and play some games face-to-face. Nothing beats loneliness like gathering with other people and engaging in some plain-old-fashioned fun. You can get together to play cards, a pick-up game of ball, a picnic, or a board game. Whatever it is, face-to-face interaction and fun beats loneliness every time!
If you follow these tips, you'll discover great joy in relationship. Your supportive community will grow. Your family will become more close-knit. And, as Cigna found out, your health and the health of your children will improve. You will live longer…and that means you can enjoy one another's company and love even longer!