A Funny Happened on the Way to the…Donut?
Twenty-seven years ago I found a beautiful woman standing between me and a cream-filled chocolate-iced donut. She began to talk with me and I, with one eye still on "my"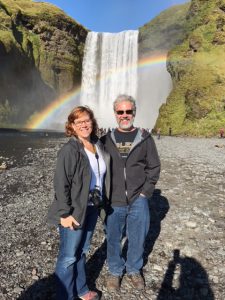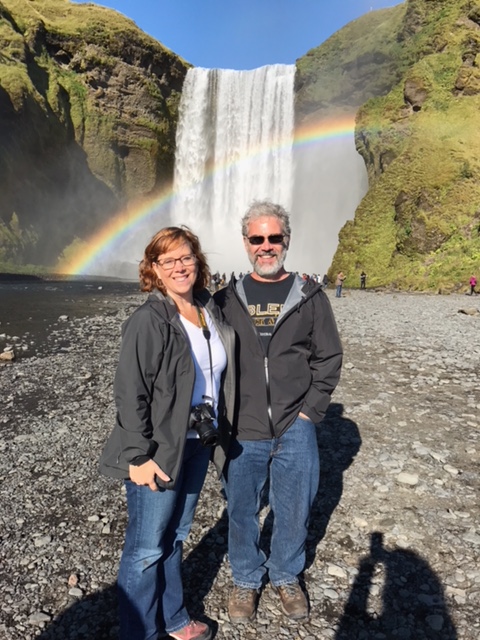 donut, spoke with her. Ironically, I enjoyed the conversation even more than the donut. Two years later, we married. This month, we celebrate a joyous twenty-five years of marriage. We've enjoyed many adventures and traversed many a struggle together during those 25 years. And, we've learned a few lessons about making marriage work.  Maybe these lessons can help another couple enjoy marriage as much as we do. I hope you find them helpful.
Connect often. Connect with one another verbally, emotionally, and physically. Connect multiple times each day. There are so many ways to connect that it really isn't that hard to do it multiple times each day. Talk to one another. Share stories of the day. Share memories. Talk about your joys and sorrows, fears and courageous acts. Give a kiss good-bye, hello, good night, good morning. Hug. Hold hands. Connect often.
Focus on the positive in your spouse. Express gratitude for your spouse. Thank your spouse for what they do for you and your marriage. Tell your spouse what you admire about them. Focus on what makes your spouse beautiful as a person of character (internal beauty) and as a person with external beauty. Let them know the beauty you see.
Work together. Be a team. When times get tough, work together to get through the troubles. Enjoy the good times together as well. Work together to keep your home and work together to raise your children. Working together will demand you talk to one another, discuss areas of difference, and connect to stay on the same page. Although it can prove more difficult to work together when one of you is irritable or suffering some loss, these are the most important times to make the choice to work together. So turn toward one another in hard times and in good. Work together to get through the difficult times, enjoy the good times, and build a great time. (Building a Purpose Filled Marriage)
Play together. "All work and no play makes marriage a dull thing." Find activities you can enjoy together like games, adventures, or walks in the woods. Laugh together. "Play keeps us vital and alive. It gives us an enthusiasm for life that is irreplaceable. Without it, life just doesn't taste good" (Lucia Capocchione). I agree with Plato when he says, "You can discover more about a person in an hour of play than in a year of conversation." If you really want to know your spouse in a deeper more intimate way, play! (For more benefits of play read Play for a Better Marriage.)
Dream of tomorrow together. Along with playing together, dream together. Dream about what you'll do next year, in five years, after the kids leave home, after retirement. Dream about trips you can make together and goals you can accomplish together. Share your spouse's dreams and help your spouse reach their dream. Whether they dream of becoming a better photographer or preparing a special meal for dinner, support their dream and do what you can to help them realize their dream. I loved the scene in "UP" when Carl realizes he helped Ellie achieve her dreams…and it had nothing to do with where they lived.
Bring out the best in your spouse. Help your spouse become the person they want to be. (Read Husbands…Set Her Free.) One way to do that is help them reach for their dreams (see bullet #5). Another way to bring out the best in your spouse is to honor them daily. When we communicate honor for our spouse we liberate them to become the best they can be.
Marry an amazing person. Choose your spouse wisely. (Read How to Avoid Falling in Love with a Jerk to help in this area.) I must admit, this may be the most important one for me. I truly did marry an amazing woman. She has joined me in many adventures and patiently put up with my shortcomings. She has helped me achieve dreams I never thought possible.  (And, I still got the donut when we met!!) I hope I have done the same for her. Thanks for 25 wonderful years. I look forward to another 25.